Linguine and Clam Sauce Pasta Dinner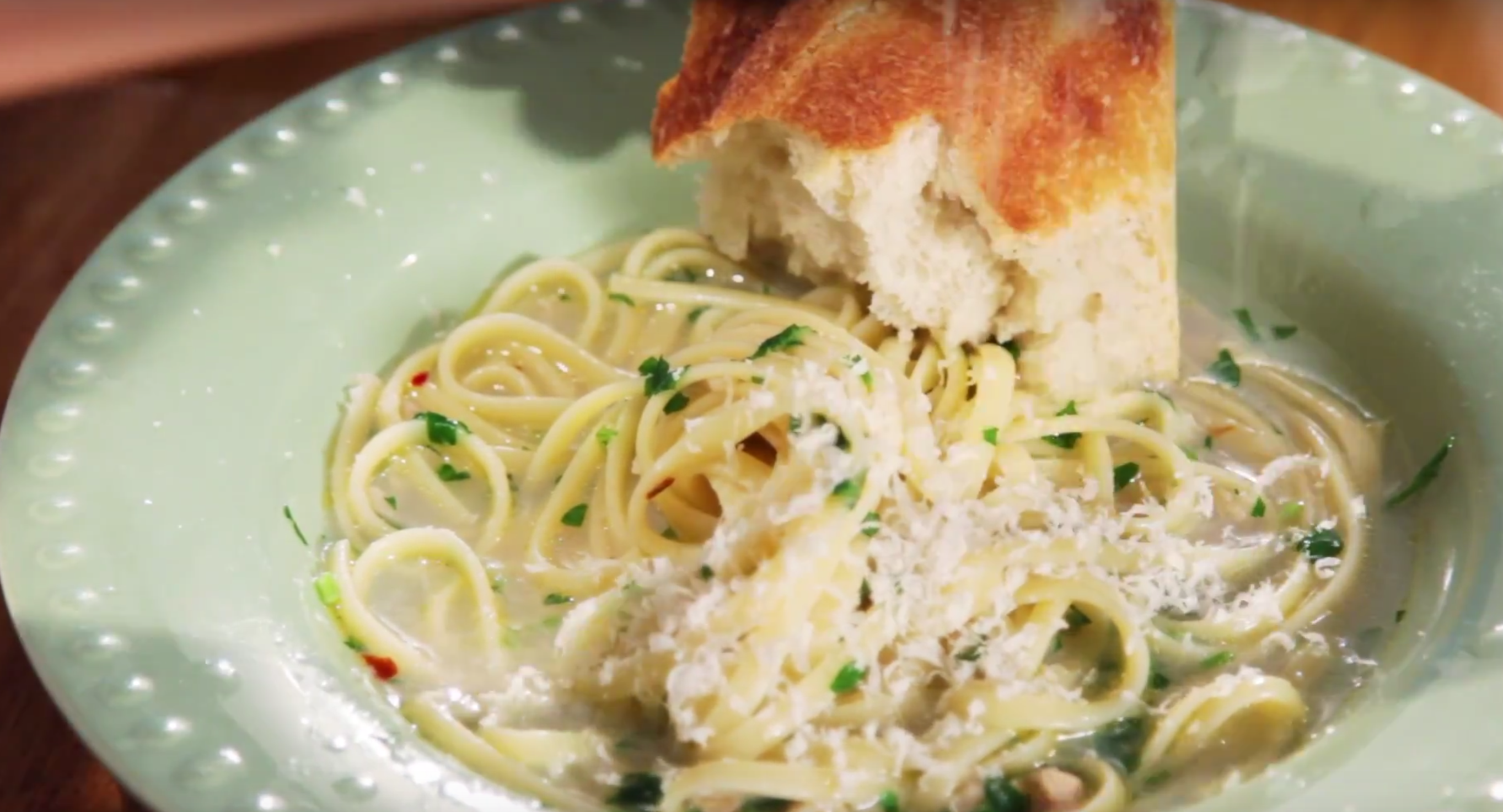 Family favorite Italian dinner that is ready in just 20 minutes for just a few dollars.
Ingredients:
Linguini and Clam Sauce
2-3 Tb. olive oil
2-3 chopped garlic cloves
2 cans chopped clams with sauce
1/2 c white wine
pinch chili flakes
1/3 c chopped fresh parsley
1/2 lb linguini
Fresh parmesan cheese
Special notes:
*Add extra salt to the pasta water.
*Do not drain all of the pasta water, use some of the water as part of your clam sauce.